The soil of the eastern hills of Trento originated from glacial deposits 20.000 years ago. The main components are dolomitic limestones but some porphyric stones area often found in the fields (coming from the Cembra valley) and sometimes even some granite stones (probably coming from the Sole valley).
At Oltrecastello my vineyard is on the upper side of the hills, from 530 mslm to 600 mslm covering an area of 4 hectares.
The vineyard is south-southwest looking with slopes from 10% to 25%.
All the rows are along the slope so that the breeze flows along improving air circulation around the plants. 
The varieties cultivated are pinot noir and chardonnay.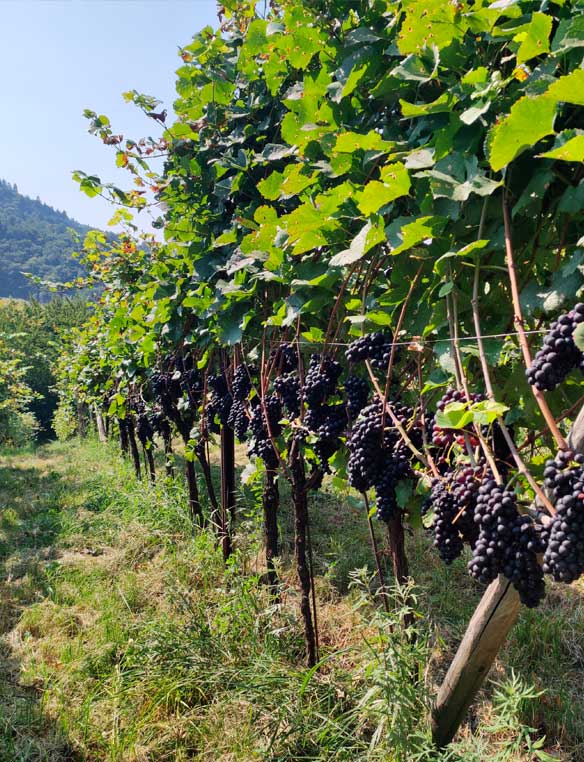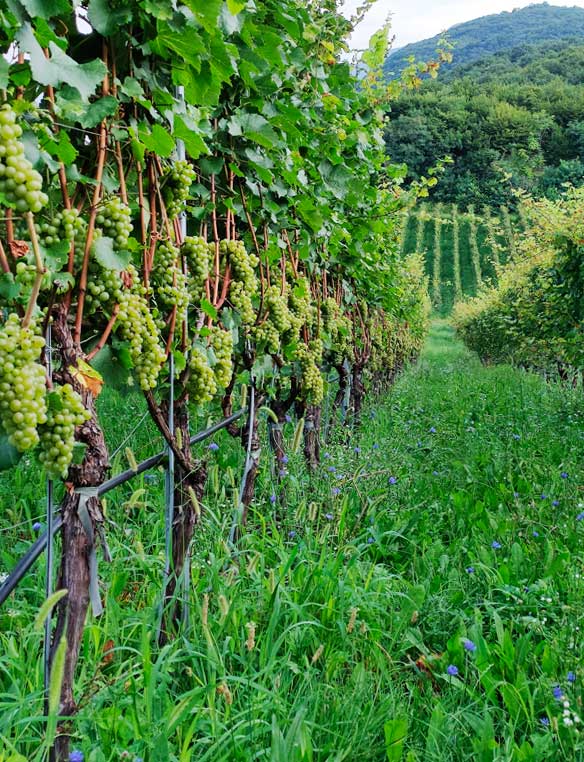 We are at a altitude between 230mslm and 280 mslm, in a very scenic small valley surrounded by woods. A total of 6 hectares, partly facing north, partly west and south allowing for different microclimatic conditions.
The varieties cultivated are pinot noir and chardonnay with guyot vine training system.
Tenuta Volpare is a certified organic farm and operates in this way for the company philosophy of conducting environmentally sustainable practices.
The exposure of the soil, the guyot cultivation and the orientation of the rows allow to achieve healthy  grapes even with only organic treatments and therefore with low environmental impact.
To this natural predisposition of the vineyard are added various manual agronomic operations (gem selection, positioning of the branches, taking away leaves covering the grape and distending the grapes before harvest), all aimed at improving the microclimate around the grape and making it naturally less attackable by diseases as well as allowing for an optimal ripening.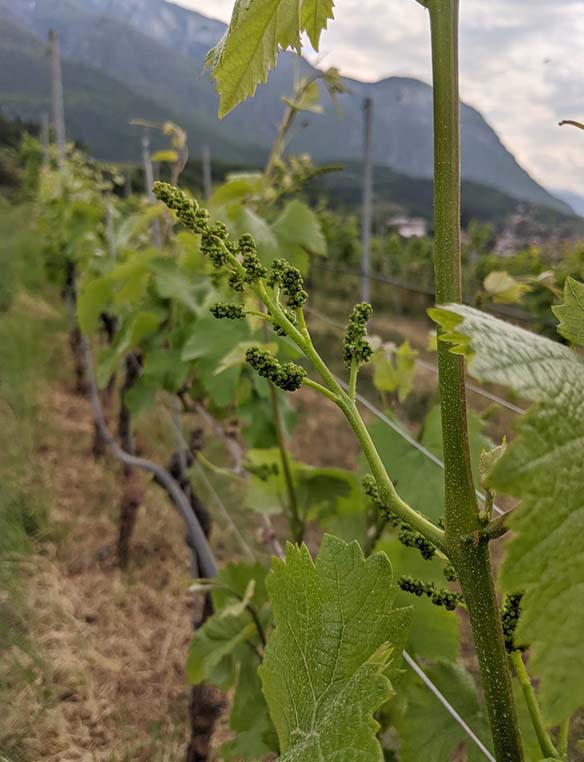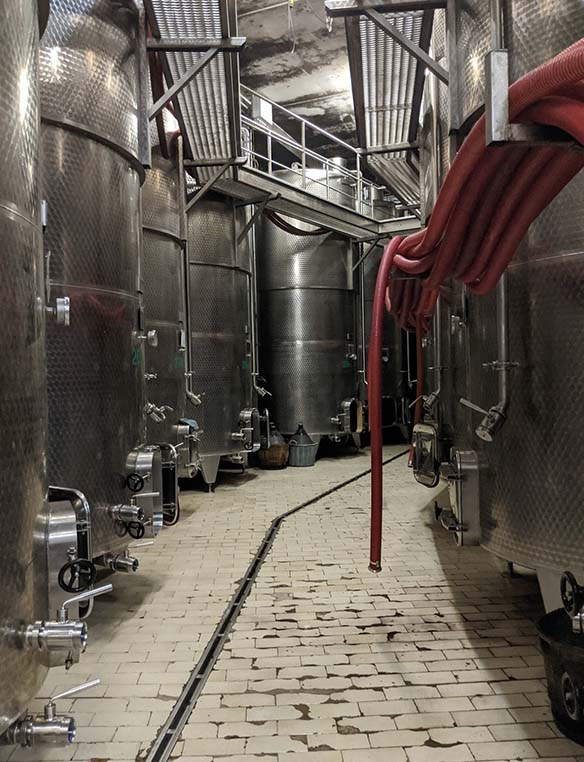 Pneumatic press and stainless steel tanks for white vinification.  
The wine pinot noir, after a maceration of 10-12 days, passes in barriques 10 months before bottling.
Targeted use of sulfur dioxide in the minimum quantities to keep intact the organoleptic qualities of the wine.